Mar85
archive > Log > Log1985
Hong Kong
First full meeting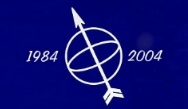 THE FIRST full meeting of the Branch was held on 22 January, 1985. Reasonably well attended, the meeting became rather lively at times when issues such as membership qualifications were discussed. This meeting was largely a 'business' meeting with a number of important conclusions being reached:
1. The present Branch Committee would serve in a provisional capacity until the AGM in May, 1985, and then seek members'endorsement to serve until the AGM in May, 1986.
2. The Branch calendar would run from September to the AGM in May, with four 'formal' ('paper') meetings and five "informal" meetings.
3. An annual social function (dinner/dance) would be held in October.
4. The Chairman would appoint a working group to draw up additional Branch bye-laws if these were necessary.
5. Membership fees and qualifications would be points discussed by the Chairman during his forthcoming visit to London.
6. Future meetings, until further notice, would be held at the World Trade Centre (38th floor), normally on the 3rd Tuesday of each month at 18.15 for 18.30. A meal would be available after business and the formal paper, if any, has been concluded.
Contributed by Captain N. Lopez, MNI
Seaways March 1985