Jun85
archive > Log > Log1985
Hong Kong
Education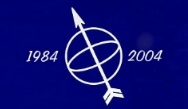 CAPTAIN S. J. SINGH, MNI, of Hong Kong Polytechnic, presented a paper entitled 'Maritime Education — Present and Future', In it he analysed the complex nature of present education schemes and courses for those involved in the shipping business, both seagoing and shore-based. He then proceeded to outline the rationale for change and the hard decisions which had to be taken regarding the locus and nature of the changes. An alternative was proposed based on bivalency of staff in the shipping industry (and on training to reflect this), whereby staff alternated between seagoing and shore-based employment.
In the discussion which ensued, Captain A.C. Bromfield suggested that despite the speaker regarding microcomputers as being inevitable on board, in general, mariners would give these short shrift. He also suggested that under the traditional British system on-board training would be ineffective. Moreover, said Captain Bromfield, during his frequent trips to China it had become clear that the authorities were expecting their mariners' qualifications to be fully recognised on Hong Kong-registered ships.
Captain Singh answered that on-board training should only be part of the overall training structure and would serve to stimulate intellectual inquiry. Regarding PRC qualifications, it would be as ridiculous to reject these in future HK registry as it would be to reject UK qualifications.
Peter Gray questioned whether in the light of the master's and mate's traditional skills being transported ashore the shipboard emphasis should lie mainly on 'driving' the ship. Any move to stimulate intellectual inquiry must fail. The answer, affirmed Captain Singh, lay in bivalent training which would expand the small elite of experts ashore.
J. Lambourn wondered who would carry out shipboard training especially when reduced manning was becoming the norm. Captain Singh answered that modern media such as video discs were not yet being fully used. He was proposing a modernisation of the traditional academic training which could be carried out on board.
Captain A. C. Pyrke expressed disappointment that the proposals were not radical enough. In a long and varied career in the practising, teaching and examining sides of the profession, he had consistently observed the academic empire-building which prevailed. The emphasis should be laid on safety and professional training with the academic and theoretical content completed when the seafarer was young.
Owing to the shortage of time, the chairman called the discussion to a close after expressing appreciation to the speaker and to the participants. The discussion continued animatedly and more informally over the dinner which followed.
Contributed by Captain N. J. Lopez, FNI
Seaways June 1985