Feb99
archive > Log > Log1999
Hong Kong
Vessel Traffic Centre visit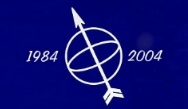 On the evening of 15 October, members of the Hong Kong branch, along with guests were invited by Captain Andrew L H Ng MNI to visit the Hong Kong VTC and marine rescue coordination centre facilities. After a short video presentation we were given a guided tour of both facilities in what proved to be a most informative evening.
Presently there are around 500 ships entering or leaving Hong Kong each day, with between 200 to 300 of these ocean-going vessels. The vulnerability of the 244 islands that make up the territory of Hong Kong was highlighted in 1974 when the Korea Hope ran aground. Fortunately, on that occasion, there was no pollution or loss of life, but the incident was the impetus for the establishment of the vessel traffic centre, which has been at its present location on top of the Macau Ferry Terminal, Shun Tak Centre, since 1989.
An upgrade of the equipment at the VTC headquarters and the unmanned tracking stations positioned within the territory is scheduled for completion by 2002, after which some 1500 vessels will be able to be monitored simultaneously. At present 100 per cent coverage of Hong Kong's waters is provided by nine radar stations. The remote stations are unmanned an send information back to the VTC by microwave links. A sophisticated computer system, known as the supervisory control and data acquisition (SCADA) enables a VTC operator to monitor and control the functions of each of the remote stations. All ships over 300 gt are required to report to the VTC upon entry to HK waters, which serves as a billing centre for use of the various port facilities as well as coordinating the vessel's movements.
The maritime rescue coordination centre is located in an adjacent building to the VTC, and responsible for a total area of 450,000 sq. miles extending to the territorial waters of the Philippines and Vietnam. The origins of the MRCC date back to the 1960s and now one of its main functions is to receive and locate satellite Epirb distress signals. The planes and helicopters of the Government Flying Service based at the new Hong Kong International Airport are on standby to render assistance to any vessels or persons in distress, with an average of 110 rescues being made each year within Hong Kong waters. A comprehensive vessel database is maintained by the MRCC, with links to other organisations' data bases, and a computerised chart search program quickly provides the bearing and distance of the casualty to assist the MRCC in deciding which services need to be deployed.
Contributed by John B Wilson MNI
Seaways February 1999