Jun90
archive > Log > Log1990
Hong Kong
What do liners need?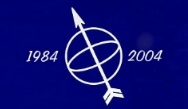 GAVIN NEEDES is the immediate past-president of the HK Liner Shipping Association and well known in Hong Kong shipping circles; however, he spoke on his own behalf. The title of his talk was 'HK-What Do Liners Need?'; his answer was a cost-efficient port. He added that he thought most liner operators would agree with this. However, questioned closely, they are likely to come up with their own ideas as to what a cost-efficient port should do for them. Most would agree that the port has to provide reasonable costs with reasonable efficiency.
Considering efficiency, he said some lines go for extreme economy of scale, the biggest capacity, the highest speed, shortest port turn-around time and the smallest crew. Other lines will be low cost operators, with cheaper, slower ships and cheaper crews. These lines are content with a lesser service from the port and have lately shown that they are unable to afford the high value, high cost of the terminals and they usually opt to work in the stream.
He then asked what do we need in the port of the future? The HK Government has unveiled the planned port, which appears to address the differing needs of the different ships and owners. He strongly welcomed that commitment and was looking forward to seeing what a multipurpose berth looks like and asked if it's the same type of berth that was knocked down 20 years ago and turned into hotels. They weren't profitable then; why would property developers invest in them now? Perhaps they can see huge profits there.
He pointed out that it must be seen that there is ultimately a connection between port handling costs, freight rates and cargo volumes. If the lines' costs get out of hand, the upward pressures are on freight rates and this eventually leads to a reduction in cargo. In other words, it is essential to ensure that the port's pricing does not make it, and its cargo, uncompetitive.
Contributed by P. R. Owen, FNI
Seaways June 1990