Dec95
archive > Log > Log1995
Hong Kong
Visit to Canadian frigate HMCS Regina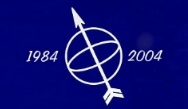 Hong Kong's Senior naval officer, Captain Peter Melson, CBE, FNI, Royal Navy, recently arranged for a party from our branch to visit the very modem Canadian frigate HMCS Regina.
The ultra modern, stealth- technology warship is under the captaincy of Commander Mike Jellineck, to whom we are very grateful for a most professional and informative tour of the ship.
Immediately prior to arriving in Hong Kong, Regina had taken part in exercises with the Philippine Navy. Visits to Thailand and Singapore are scheduled for later in the deployment.
Regina is one of the 12-strong Halifax class frigate programme. These advanced warships were designed as replacements for the venerable steam frigates which have served Canada for some 40 years. They have had a long gestation period, dogged by political and financial disputes.
All ships of the class are to be built in Canada. The first of these frigates entered service in 1992; the final vessel will be commissioned in 1997. Regina was completed by Marine Industries Ltd of Sorel, in 1992.
Stealth features include a curved, smooth-surfaced superstructure to minimise radar return. The funnel is fitted with a highly classified device to cool exhaust gases, in order to reduce the ship's vulnerability to heat seeking missiles.
Regina's underwater sound signature is masked by pumping air through nozzles in the twin propellers. This technique makes detection and identification by submarines difficult.
This 5,300-tonne frigate is fitted with an impressive range of armament. The main gun is a 57 mm. Bofors mounted on the forecastle. This Swedish weapon fires shells against air and surface targets at a rate of 220 rounds per minute. It has a range of 17 kilometres, and is directed by a radar fire control system.
Defence against missiles is provided by a six barrel PHALANX rotary cannon mounted on the hangar roof. This computer controlled, radar directed, weapon spews explosives shells at incoming targets at 3,000 rounds per minute.
16 vertically launched Sea Sparrow missiles provide anti-aircraft defence, while the ubiquitous Harpoon missile is fitted for anti-ship warfare. Four fixed tubes for Mk. 46 homing torpedoes are the ship's weapons against submarines. Deception capability is provided by SHIELD decoy launchers, which fire rockets containing aluminium foil chaff. The chaff produces false and confusing echoes on enemy radar sets.
The ship carries a Sea King helicopter, fitted with torpedoes and dipping sonar for anti-submarine warfare.
Regina's crew includes four pilots to ensure maximum availability of the Sea King, which needs two pilots to operate effectively. A cable device, known as BEARTRAP, guides the helicopter onto the flight deck during landings. BEARTRAP is controlled by one of the ship's helicopter pilots, who operates from a recessed control position on the flight deck. The frigate's weapon systems are complemented by a comprehensive outfit of search and navigation radars, electronic warfare equipment and fixed and towed sonars.
HMCS Regina forms part of Canada's Maritime Command. Officially, Canada has no independent naval service. In the 1980s, though, autonomous front-line land, sea and air services reemerged. Maritime Command personnel once again wear naval uniform.
The Halifax class frigates are the centrepiece of what is evolving, despite budget cuts and political squabbles, into a balanced and modem Canadian fleet. Other fleet components will be the four HURON destroyers, which are being extensively modernised, and a class of 12 dual purpose mine warfare and patrol vessels now under construction.
Three large replenishment at sea vessels provide the fleet with long range support. The Canadians are also looking to replace their three old submarines. They are currently thrashing out a complex deal with UK for the acquisition of four virtually brand new Upholder diesel electric boats. The prospective deal includes granting UK access to huge exercise areas in Canada. The Upholders will also deploy with Britain's Royal Navy for training purposes.
Canada is very heavily committed to both the North Atlantic Treaty Organisation and the United Nations. The Canadian Government also keeps a very close eye therefore on very hardworking vessels, and the Maritime Command is respected worldwide for its professionalism, and for the excellence of its equipment.
The major problem now facing the Canadian fleet is the replacement of the worn out Sea King helicopters, many of which have been in service since the 1960s. A major order for the new EH 101 Osprey helicopter was cancelled last year, for political reasons. The decision devastated the Canadian aviation industry, as many of the helicopters were to have been manufactured in the country, under licence. Also, most of the aircraft's sophisticated avionics were to have been Canadian designed and manufactured. The Osprey's designers, the Anglo-Italian Westland/Augusta consortium, are receiving millions of dollars of compensation under stringent penalty clauses.
Meanwhile, the Canadian Government has invited tenders for a cheaper alternative, to be fitted with off-the-shelf foreign avionics. The leading contender is the Cormorant, a simplified, cut price version of the Osprey.
Contributed by T. Hollingsbee, MNI (in HK branch Newsletter)