archive > archive documents
Kaushik Roy elected vice president of the Nautical Institute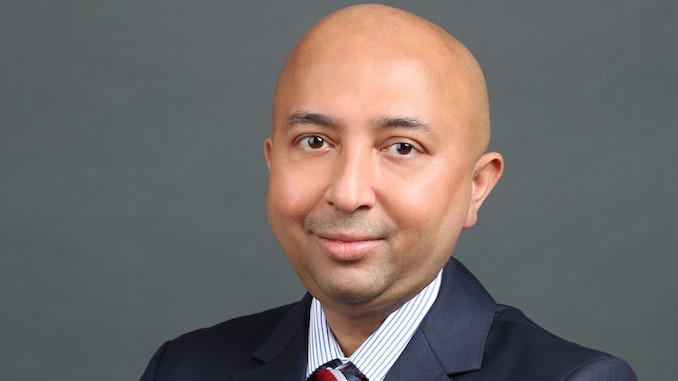 Local and international maritime personality Kaushik Roy has been elected vice president of the UK's Nautical Institute. Mr Roy's election will be made official at the Institute's annual general meeting Thursday (7 July). His latest professional elevation comes just four months after he was elected Council member of IMarEST in March this year.
In 2012, Mr Roy became a Fellow of the Institute of Marine Engineering, Science and Technology (IMarEST). He gained Chartered Marine Technologist accreditation in the same year. In 2017, he became Fellow of the Nautical Institute, a Fellow of the Hong Kong Institute of Marine Technology and the Fellow of the Chartered Institute of Logistics and Transport. In the same year he was appointed one of three assessors world-wide for the Chartered Master Mariner (CMMar).
Mr Roy's devotion to the betterment of the maritime industry continues through multiple, official channels.
He is currently the vice chair of The Hong Kong Joint Branch of IMarEST and RINA, vice chair of the Nautical Institute Hong Kong branch, and Council Member of the Hong Kong Institute of Marine Technology (HKIMT). Mr Roy is a member of the Technical Committees of several classification societies – ABS, Bureau Veritas, and Lloyds Register. He is an active member of the Maritime Professional Promotion Fund, Hong Kong; where he helps local cadets by teaching, mentoring and preparation for interviews.
Q. What are the key goals for NI in the next 50 years?
•
Developing a green curriculum for seafarers is essential to be able to safely sail the zero emission ships of the future
•
Ensuring quality skills and education that moves swiftly with the demands and technologies being used on board
•
Ensuring the seafaring profession is seen as a skilled and highly valued profession
•
To bring in the next generation of talent into this industry with a strong focus on diversity and inclusion
•
To support and encourage skills sharing for seafarers in the global south to ensure a fair and equitable future for shipping