SCMP
archive > archive documents
Hong Kong woman breaks glass ceiling by becoming first female chief engineer on seagoing vessels in city
• Joanna Kwok takes on senior role in sector with poor record in employing women, despite it being in grip of worker shortages
• She defies norms of male dominated industry, which once believed having women in engine room was 'bad luck'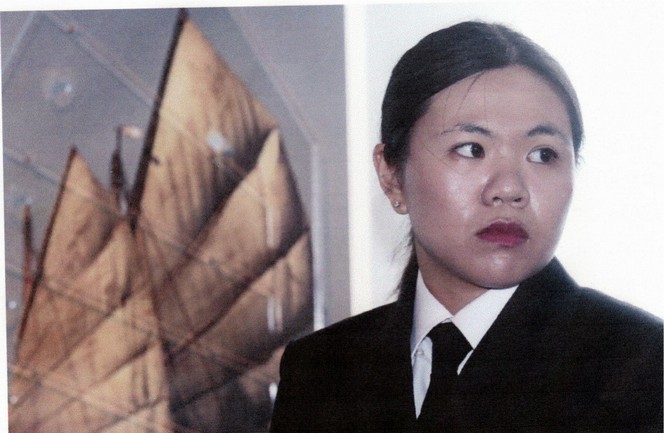 Joanna Kwok hopes to inspire other women into senior engineering positions. Photo: Handout
Joanna Kwok Wing-yan has become the first Hong Kong woman to attain the rank of chief engineer on seagoing vessels, breaking through the glass ceiling in a male dominated industry facing serious labour shortages.
The 32-year-old secured the post, which is on the same level as a ship's captain, despite the widespread failure of shipping firms in the city to recruit women – and her problems with motion sickness.
Although female engineers are now common in Europe, they remain rare in Asia, with women accounting for just 5 per cent of the 10 to 15 young cadets who join ships in Hong Kong every year, industry representatives said on Monday.
"Not many companies are willing to hire Chinese women engineers, some foreign companies will not even hire Chinese people," said Kwok, who was the first woman engineer hired by her company, Anglo-Eastern Ship Management, a Hong Kong based company managing almost 900 ships.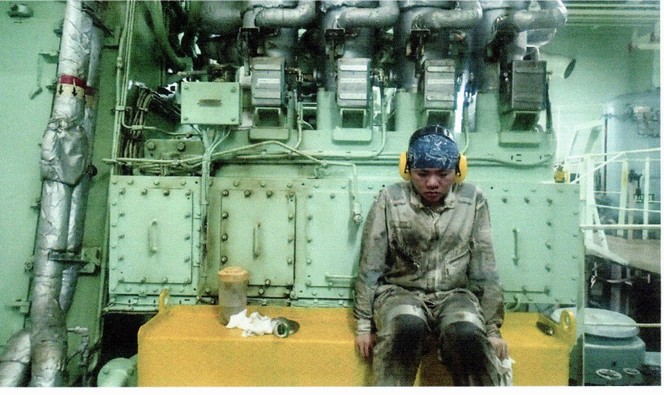 Joanna kwok is also the first female engineer hired by her company Anglo-Eastern Ship Mamangement
Photo: Handout
Kwok, who hoped to inspire other women to follow in her footsteps, said being the only Hongkonger on board also made it difficult.
"Especially when your head office is based in Hong Kong, the crew members think you are a spy for the company and stay away from you," she said.
The engine rooms also get very hot. When we are in oceans around the Middle East it can reach up to 60 degrees Celsius, you are just sweating constantly. It can also get quite boring because the Wi-fi is slow on board," she added.
Chief engineers look after the ship's engine, repairing and m
aintaining all machinery and electrical appliances on board to ensure the vessel runs normally.
"When I first started in the industry, women were not even allowed in the engine room, it was thought to be bad luck," said Marso Law Kun-pan, convenor of the Maritime Professional
Promotion Federation and a
former seafarer who entered the industry by accident because he thought maritime studies was about fish and fishing.
"And it takes a long time to rise through the ranks to reach the rank of chief engineer," he added.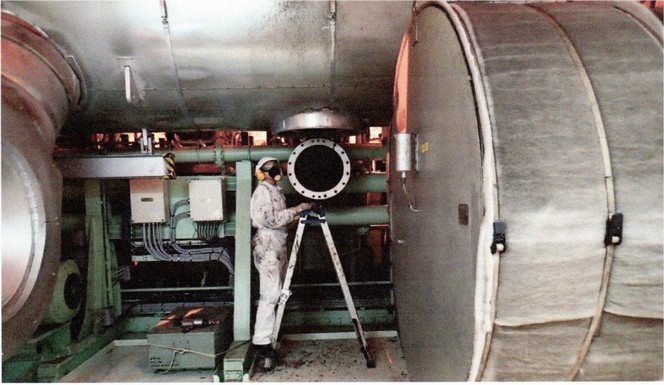 Working as an engineer on vessels opens opportunities for world travel, says Joanna Kwok. Photo:Handout
The city's shipping industry has been fighting for its survival against rivals in Singapore and mainland China, which took the mantle as hosting the world's largest container port.
Law said only three out of 14 shipping companies hiring in Hong Kong will take on women, despite the lack of workers.
The 10 or so new cadets joining every year were not enough to fill the gap in Hong Kong industry.
The world's seventh largest trading economy was built on the city's efficient port and the strong presence of shipping-related companies, according to the Hong Kong Trade Development Council.
"We have been working hard over the past 10 years to encourage more young people to join the industry, and change the mindset of their parents and teachers who think seafaring is unsafe," Law said.
Legislative councillor for transport Frankie Yick Chi-ming feared things could get worse if the recruitment issues were not addressed.
"If no remedial measures are implemented, the situation will further deteriorate," he said.
"The problem is most serious among local ferry services, which require manpower for crew members, coxswains and chief engineers."
Kwok hoped more women will enter the industry, which she said had made her a more confident person and given her opportunities to travel all over the world.
"I hope my experience can inspire more women, and men, to enter this industry. If even someone like me with serious motion sickness, then everything is possible."